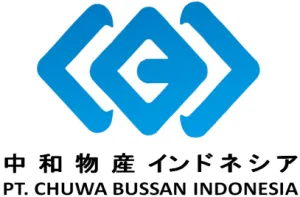 PT Chuwa Bussan Indonesia
Chuwa Bussan Indonesia founded in 1986, is mainly engaged in construction and mining machinery with line of business of wholesale distribution namely machinery and equipment, marine equipment, and metal for construction materials.

Machinery and Equipment
Machinery and Equipment business plays the role as distributor of heavy equipment in Indonesia. We are offering many equipment for construction and mining industry such as; dump truck, excavator, crane, loader, bulldozer, tractor and trailer.

Marine Equipment
Marine Equipment plays the role as distributor for vessel equipment and parts in Indonesia. We are providing parts for vessel operational such as; anchor, winch, wire rope, mooring rope, towing hook, main machine, quayside container crane, crawling crane and reach stacker.

Construction Materials
We are providing construction material (sheet pile, precast, column, stairs), and also minerals (copper, silver, iron, bauxite).

<< back to List